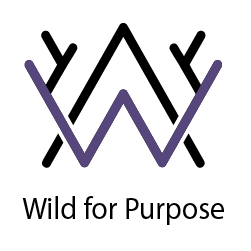 Are you feeling
stuck

?

Looking to take the next step but don't know how?

Do you need a clearer sense of direction, or are you struggling to find your true purpose?
Turn your
Vision
into
Reality
now
This online course with exclusive accountability support and qualified coaches provides all you need to turn your Vision into Reality so you can start achieving your full potential!
Vision into Reality online will put you on the path to life success
...
Life is busy and it's easy to get swept along with the tide - living life on autopilot. You want to thrive at work, be happy and present at home and adapt with ease to all the challenges that get thrown your way but something just never feels quiet right...
Before you know it another year has past and you still feel this sense that something needs to change...
You feel stressed out, burnt out, overwhelmed or maybe even underwhelmed with your present life but figuring out how to change this feels daunting and maybe even impossible.
The truth is that If you want to be more happy and more successful, the first thing you need is a mindset shift...
"If you always do what you've always done, you'll always get what you've always got." Henry Ford
Imagine feeling charged with inspiration, energy, and focus. Imagine feeling content with yourself and with your life and having goals that make you feel like you know where you are going and how to get there. And because of this you are achieving more and more every day. It is within your power to live a rewarding and empowering life of joy and success, feeling content with who you are and the future that awaits you.
If you want to feel better and achieve more, starting right now, then Vision into Reality is for you.
Vision into Reality gives you the tools and guidance you need to shift your mindset, see a clear vision for your future, set your goals, and achieve them.
Learn how to Make your Vision into a Reality NOW...
In 'Vision into Reality' online we delve into what gets in the way of us living our dream reality. Learn how to create powerful, aligned goals that put you back in the driving seat of your own life! Embrace your untamed, unapologetic selves to live a life full of purpose, authenticity and freedom. Regain your energy and wake up every day with a sense of direction and path to follow...
Life Changing Goals Await You
Vision into Reality is an online guided self-development course that gives you the tools you need to set goals aligned with your soul. It helps you examine where you are vs where you want to be by reconnecting you to your inner knowing, so that you can rediscover your true potential.
Clarity About Your Soul Purpose
Learn about your true direction, identify with your best self, and find your 'reason for being'. Connect to your strengths, inner power and authenticity using techniques derived from positive psychology frameworks.
Step-by-Step Goal Setting
We will show you how achieving meaningful life goals helps you create the freedom you desire. Learn how to create personally challenging life goals based on tried and tested and success based life coaching principles.
Develop a Dynamic Mindset
Learn the pitfalls, and how to overcome them. Harness the resilience, perseverance and growth mindset needed to overcome any obstacles you may face and to turn your Vision into Reality.
The Wild Team On Hand
Receive advice, reassurance, guidance, and support from our dedicated Vision into Reality Facebook group. Join our tribe and our team of life coaches and wellness guides will be on hand.
Bonus
Vision Into Reality
Bonuses
To ensure that you get the absolute best outcome from your course we want to help you take action and make positive steps towards making real life changes. These exclusive bonuses are available to support and empower you to achieve your goals now:
Bonus 1
Facebook Group & Accountability Partners
Have exclusive access to the Vision into Reality Facebook group. Unlike other facebook groups, ours gives you direct access to our team of accountability partners and mentors to keep you going and keep you achieving. Get to know our panel of qualified coaches and share your journey with other Vision into Reality students.
Bonus 2
1:1 sessions with a Qualified Life Coach
Our qualified coaches will help you break through those pain points and really hone in on the very best outcomes for you. We offer Vision into Reality students 25% off for 1:1 coaching support to help you achieve the best possible results
Bonus 3
Membership to our community
Lifetime access to join our tribe at WildforPurpose.com offering you coaching and inspiration and exclusive discounts to follow up courses.
Life transformation is a journey of perpetual growth.


Meet The Founders
We are a group of women who felt like we could really make a difference to help people find their soul purpose and take action to create their best life. So we banded together to create something truly heart centered and authentic that would bring us - and our tribe - daily purpose, joy and fulfillment. Vision into Reality is a life coaching course with a difference. It's incredibly good value for money, its online and flexible, and its backed by quality materials, experienced accredited NLP Practitioners and life coaches. We are driven by a real passion to build a tribe of dream making, goal setting, go-getters!
Within the Vision Reality online course you will receive everything you need to make real life changes. We have hand picked some of the best concepts across life coaching and NLP, and included many concepts from leading authors across the field of positive mindset, wellbeing, and achieving personal growth. All this inspiration, guidance, and support is offered to you in one place to enable you to live your dreams and become your best self right now.
What's included in the course?
5 in-depth chapters covering the key aspects of setting and realising goals created with the intention to make positive life changes and achieve your potential...
Chapter 1: Introduction to Goals
This module looks at the anatomy of setting goals and all its component parts that are vital for your success! This is more than just pulling things from thin air - it's about looking at different areas of your life under the microscope to discover where you are vs where you want to be. We also help to maximise your success for the following modules by encouraging ways you can develop a dynamic mindset and clear your mind of all the clutter getting in your way.
Chapter 2: Your Soul Purpose Goals
This module delves deeper into goals by connecting you to your soul's deepest desires. Discover what truly lights you up and achieve a flow to your life that you've never had before. Everything is energy, nothing is static, nothing is fixed! It's time to level up and harness the power of both your authentic self and the universe to let go of surface level dreams and embrace who you really are...
Chapter 3: Values and Beliefs
Values and beliefs create our realities and make us who we are. This module uncovers why this is and allows you to put your own soul values under the spotlight. Discover how our values and beliefs relate to both our conscious and subconscious mind, and gain tools and exercises to reconnect you to your inner wisdom and the part of you that knows.
Chapter 4: Setting 3 Concise Goals
Here it's time to set some BIG, powerful, game-changing life goals! We get you to stretch those dreams, so that you are aiming for your highest potential. In addition, we give you creative visualisation exercises and look at the science behind why visualisation can help you both notice opportunities for your goals, and ultimately, realise them!
Chapter 5: Action, Inspiration, Reflection (AIR)
AIR stands for Action, Inspiration and Reflection, and it's what you need to really fly! These three powerful exercises are something that you can carry with you on your journey, not only for these goals, but for countless others to come. Taking action, taking stock and reflecting on your dreams is vital to making your Vision a Reality...
JOANNE FOWLER
I help individuals to unlock their potential and change their life from an unfulfilling one to one filled with mental wellness & success. I am very proud to be a co-founder of WildforPurpose.com and co-author of Vision into Reality. I hope that you find many inspirations from the Vision into Reality experience, and I'm looking forward to hearing about so many new and wonderful life journeys that we inspire!
NLP Master Practitioner & Success Coach

wildforpurpose.com /joannefowler
stephanie russell
Guiding career mums & mumpreneurs who are at a crossroads to become unstuck and clear on their direction. I help individuals who are unhappy in their careers to transform their lives and awaken their soul so they can find a job they love or start their own business.
Certified Human Design Professional &

Life Coach
www.stephrussell.me
CAROLINE MARTIN
I help individuals navigate incredible life transformations by understanding and letting go of self limiting beliefs, unlocking their inner power, skills, strength, potential and opportunities to enable them to spread their wings, I help people to become connected to their passions and to live an empowering and fulfilling life with conscious purpose.
NLP Master Practitioner & Coach Trainer,
Life Coach

enablingwings.com
ACT NOW & GET 80% OFF! GRAB OUR WILD OFFER FOR JUST £197
wilD OFFER (limited time only)
The full online course
that gives you all the tools you need to set life goals that align with your soul purpose
The full online course
PLUS 5 online 1:1 coaching sessions with a qualified Coach
to support and stretch your mindset and capabilities
The full online course
PLUS 10 online 1:1 coaching sessions with a qualified Coach to support and stretch your mindset and capabilities PLUS further coaching to support longer term positive life changes
So much more than just a course...
Enroll into the Vision into Reality today and receive:
You can receive all this today from only £197!
Pay only £4 a day* for the next 2 months to turn your vision into a reality!
We can't wait for you to join our tribe!
When we started Wild, it was because we all shared a set of hopes and dreams. We wanted to live authentically and with purpose. We wanted to create a truly heart centered business that puts people first. But most importantly, we wanted to do work that makes us feels good! We truly believe that we have created a solution that will help people who are just like us; looking for positive, life altering change. Enabling others to discover their purpose and supporting and encouraging them to ACT upon it is our ultimate goal. We want to start a revolution! We don't have to live a life that doesn't feel right because it's "just how it is". Whatever your purpose, whatever life will bring YOU the most happiness and joy, take that first step now to start living it! We are here to help you every step of the way X
Frequently Asked Questions
The beauty of this course is that there is no set timescale to complete it. It can be totally tailored around your life and what works best for you. Having said that, the tools you receive in this course are yours to keep for life, so feel free to use them again and again in the future.
An accountability partner is a mentor that you can rely on to help keep you focussed and on track with your goals and progression throughout this course. They will ensure you complete your tasks, answer any questions that may arise and guide you through your worksheets.
If for any reason you are unhappy with the course you have purchased, we have a 30 day full refund guarantee. Please do not hesitate to give us any feedback, good or bad. We are always happy to learn from our customers' thoughts. You can contact our Customer Wellness Team at email@wildforpurpose.com
This course has been put together based using the Wild Team's own experience, taking everything they have found successful and useful, both in the past and present. There is nothing in this course that we haven't used at some point ourselves. You can also be reassured that the Wild Team includes qualified coaches, reiki practitioners and we have all had professional experience within self-development and e-publishing.
Yes! There is an option to pay for Vision Into Reality with an Accountability Partner in three monthly instalments. You can select your payment options in the checkout for whatever suits you best.
Vision Into Reality is a 5 chapter self-guided course that includes videos, audio and transcript, so you can use whichever medium suits you best. There are focus and breathing exercises to follow, to ensure you are in the right mindset to absorb all the knowledge you will gain from this course and to compound your learnings. There is a workbook packed full of worksheets and exercises, visual aids and extra resources, to help you understand your wants and needs in life, leading you to create goals with purpose and clarity to give you what you need to succeed. On top of this, you will have access to a members only facebook group that will include not only fellow students but also mentors and coaches! This group will provide plenty of support and useful information to guide your tranformation journey. In our other pricing tiers, you can have access to your own accountability partner or 1 on 1 coaching with a qualified coach!
30-Day Money Back Guarantee
If for any reason you are unsatisfied with your course, you have 30 days to get a full refund! We understand that different people learn in different ways but if this is not the right path for you, we will fully support you and ensure you get your money back. We really want to provide the best possible service, so we welcome your feedback to email@wildforpurpose.com.